The Lord of the Rings 3D Map A Middle-earth Masterpiece by J. R. R. Tolkien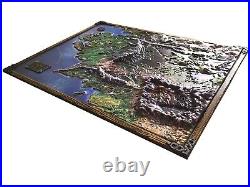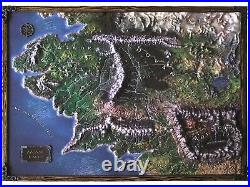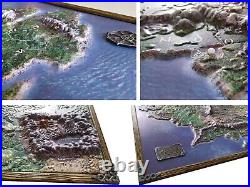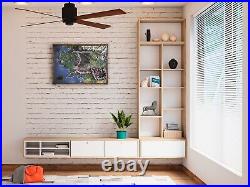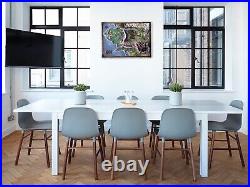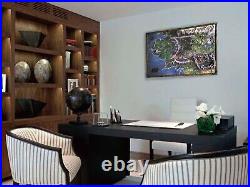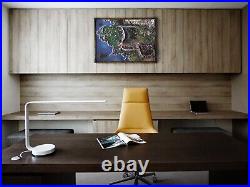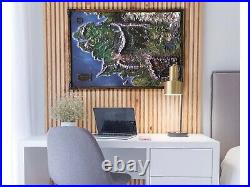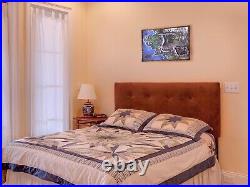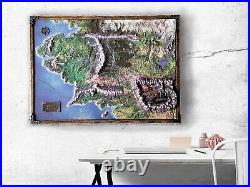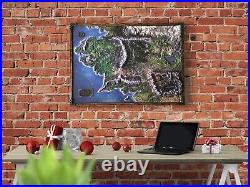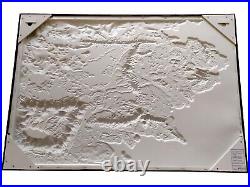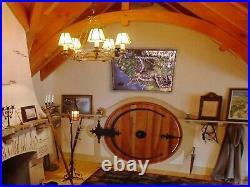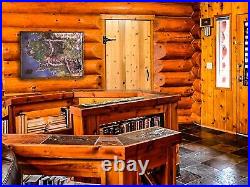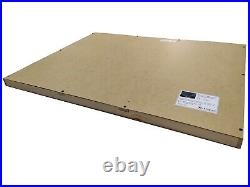 Embark on a Journey through Middle-earth with this Exclusive 3D Map - A One-of-a-Kind Masterpiece! Tolkien admirers and Middle-earth enthusiasts! Behold a treasure like no other, inspired by the creative genius of John Ronald Reuel Tolkien. Unprecedented Craftsmanship: Imagine stepping into the mind of Tolkien himself - this map is a testament to that vision!
Painstakingly Improved with vibrant oil colors by a skilled artist, it brings the fantastical world of Middle-earth to life with a level of intricacy that's unparalleled. Every Detail Matters: Immerse yourself in the Third Age of Middle-earth like never before!
This map is a fusion of artistry and cutting-edge technology, showcasing not only the geography but also the political landscape, including the names of 22 major cities. Every element is meticulously designed for an authentic, immersive experience.
Artistry in Every Inch: The handcrafted frame, treated to exude an antique wooden feel, is a work of art on its own. Ornamental embellishments, relief-adorned accents, and raised city names - every inch is a testament to artistic brilliance! Tolkien's Spirit in Each Stroke: Created with Tolkien's spirit in mind, this map is not just a representation; it's a homage to the vivid landscapes and cultures he so beautifully crafted in his writings. Crafted with Innovation: The 3D map utilizes a two-layer structure: a sturdy base of impact-resistant polystyrene and a carefully applied Oracal film with eco-solvent inks. Thermovacuum molding forges the two layers seamlessly, preserving every nuance of the design.
Packaged for Perfection: We understand the importance of secure packaging. The map is cocooned in a specially crafted box made of high-density fiberboard and wood, ensuring its safety during transit. Unboxing this piece of magic is an experience in itself! A Collector's Dream: This 3D map is not just a map; it's a collector's item. A rare gem among hundreds, if not thousands, it's a showpiece that will capture the imagination of anyone who lays eyes on it.
Own a Piece of Middle-earth: Display your passion for Tolkien's universe proudly! From the quaint Shire to the majestic Gondor, this 3D map encapsulates the essence of Middle-earth and lets you hold a part of it in your hands. This isn't just a map; this is a ticket to a world of fantasy and wonder. A unique creation that will elevate any space it graces. Grab this exclusive 3D map now and let your Tolkien adventure begin!