Rare 1967 Come to Middle Earth Haight Ashbury Poster LOTR Fillmore Family Era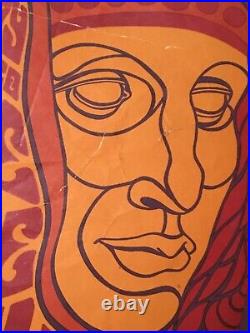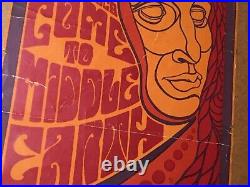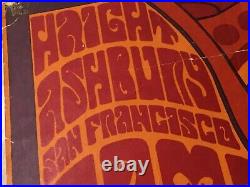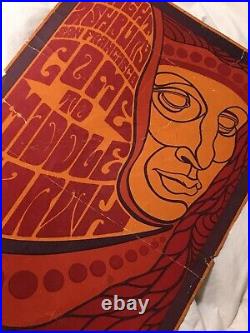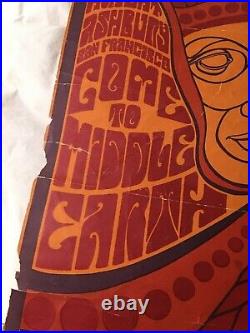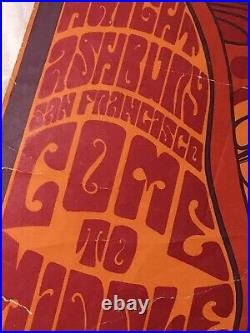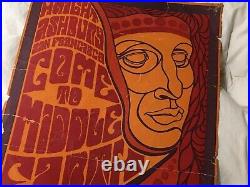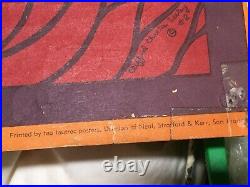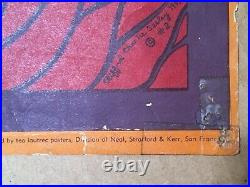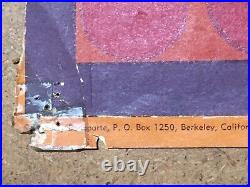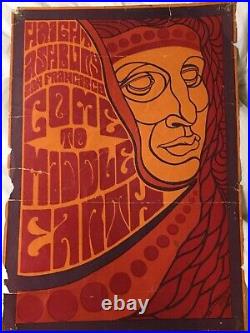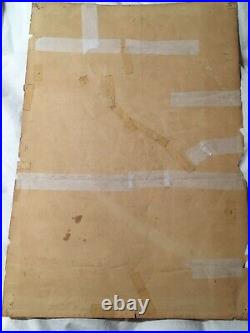 A rare 11:11 Curio item. Middle Earth Meets The Haight.
Rare 1967 Come to Middle Earth Haight Ashbury Poster LOTR Fillmore Family Era. Haight Ashbury, Come to Middle Earth, printed by Tea Lautrec Posters, a division of Neal, Straford and Kerr. Here we have an original poster designed by artist Clifford Charles Seeley, which was distributed to headshops and local establishments in San Francisco in 1967. It was produced by Berkeley Bonaparte and printed by Tea Lautrec Litho to advertise all that was "happening" in the Haight Ashbury at the time.
Has pin holes, tears, creases, tape marks, missing edges, and it is paper tape repaired. Poster has been to Middle Earth and Back.
The first poster is by Clifford Charles Seeley for Berkeley Bonaparte, 1967. Seeley did several rock posters in the same style, including Jefferson Airplane and Hendrix. The identification of Haight Ashbury with Middle Earth was popular among residents at the time. The second poster displays Barbara Remington art from the first authorized paperback edition of The Fellowship of the Ring. There's also a 1968 jigsaw puzzle featuring all of the images from the trilogy side by side. The "Come to Middle Earth" and Frodo Lives! Memes were employed (or co-opted, depending on your point of view) during the extensive marketing campaign for Bakshi's 1978 animated feature. One of a Kind Lord of the Rings.
Something considered novel, rare, or bizarre: the unusual or bizarre. Rare and Strange Items that Evoke Curiosity.
Bits and Pieces of History. Everything Sells Sooner or Later. All sales are final unless you are unhappy. Thank you for your time.
Happy 11:11 and Mahalo for looking. We will work to fix anything.