Magic The Gathering The Lord of The Rings Tales Of Middle Earth Booster Bundle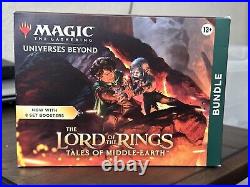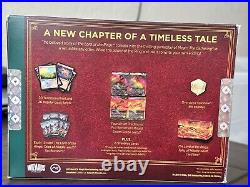 Experience the magic of the Lord of the Rings and Magic the Gathering in this limited edition Tales of Middle-Earth bundle. With 281 cards in standard size made from high-quality card stock, this box configuration set features the iconic character Frodo Baggins and is perfect for Magic League events. This collectors edition is a must-have for any trading card game enthusiast and is manufactured by Wizards of the Coast. The bundle features a single box with a vintage design, perfect for a 13+ audience. This booster set is brand new and factory sealed, ensuring the highest quality possible.
Language options include English, making it accessible to a wide range of players. Don't miss your chance to own this unique and exclusive product.