J. R. R. TOLKIEN POEM & SONGS MIDDLE EARTH Orig'67 SEALED MINT LOTR Rare Variant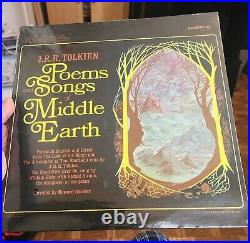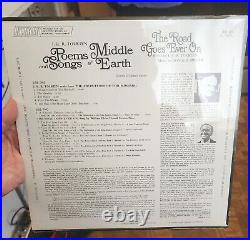 I found this recently at the estate of an old English Literature Professor.. He was a big fan of Tolkien's LORD OF THE RINGS and had lots of interesting related ephemera.
Other posters, records, and books I shall list shortly... (so check my upcoming listings if you are so inclined).
This listing is for the record album. TOLKIEN POEMS And SONGS Of MIDDLE EARTH CAEDMON TC 1231e. There are a few versions of this record. According to the research I've done, this version is a bit more rare..
It is the only version of this record where the 6th Track on Side One doesn't appear on the labels or the cover. So this might be one for the completists out there.