Galadriel and Celeborn middle earth COMMISSION painting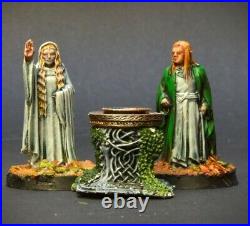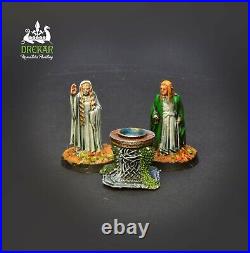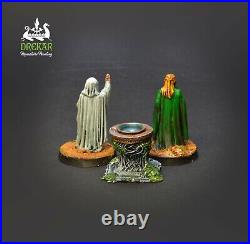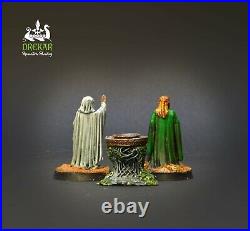 Will be professionally painted specifically to a very high display/gaming standard and will be finished with 2 coats of matt spray varnish. The photos are an example from a previous commission. We will provide you photos at every point of the commission so that you will be perfectly satisfied with the result! The models can be assembled and painted to a standard similar to that which is featured above or you can tell us what colors you would like to use to match any theme you have in mind!
The entire process takes about 10-15 days to receive the models from the store and about 3 weeks to have the models ready for shippment! Quality is of paramount importance for us so we preffer a commission to take a little more time than to be poorly painted! ALREADY OWN A MODEL YOU NEED PAINTED OR YOU WANT A COMMISSION OF A DIFFERENT MODEL? Simply message me via our website, Drekar Miniatures , and we can work out the details. Please wait until I send you and invoice to pay for your items.
Does Drekar miniatures offer painting services. YES, we also offers painting by request. Do you have a website. Just search Drekar Miniatures on facebook or google to find us!