2014 The Hobbit Bag End 1oz Silver Proof Coin Middle Earth Prequel to LOTR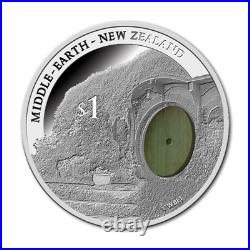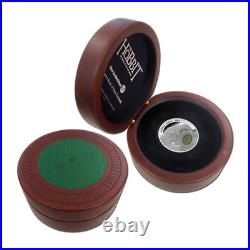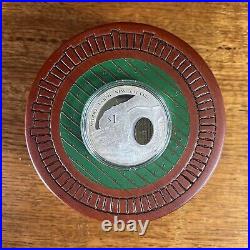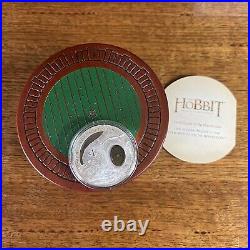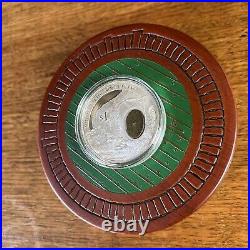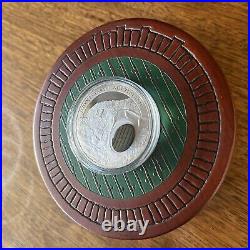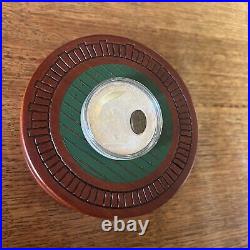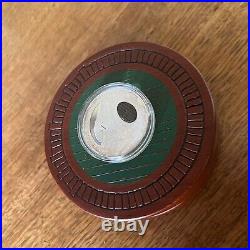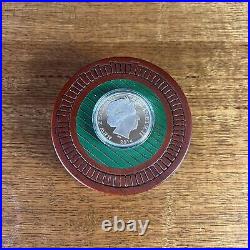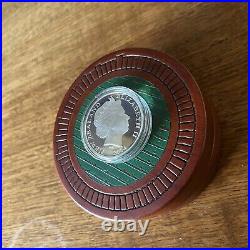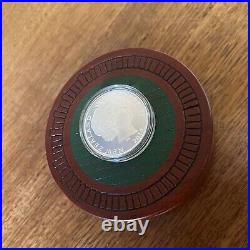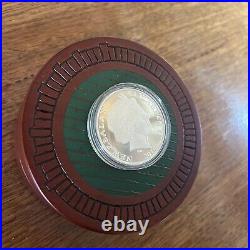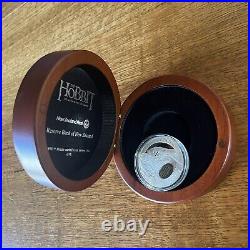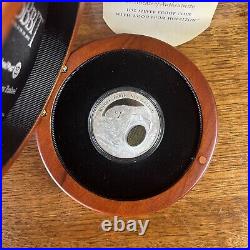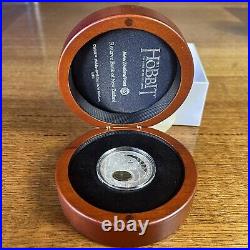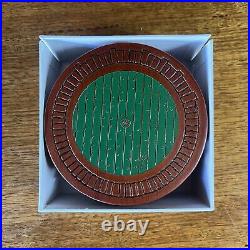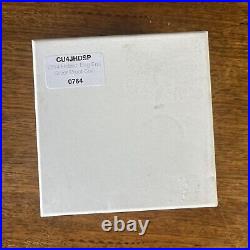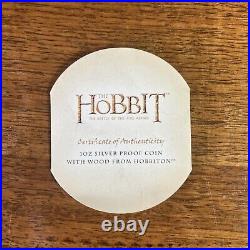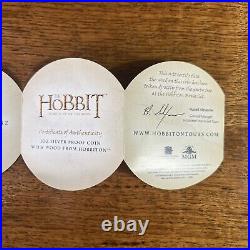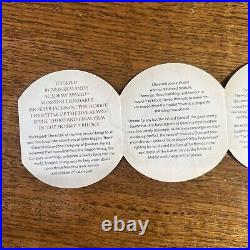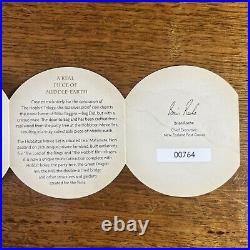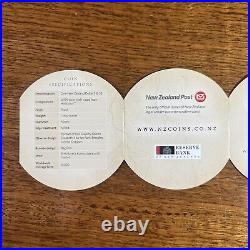 2014 The Hobbit: Bag End 1oz Silver Proof Coin with Wood from Hobbiton - Middle Earth. FREE Next Day Post from Sydney. Ch orders within 24 hours.
The Hobbit: The Battle of the Five Armies Bag End Silver CoinThe Bag End coin with its unique wooden door is an innovative addition to'The Hobbit: The Battle of the Five Armies' coin issue. The door, made from a piece of wood from the Hobbiton Movie Set party tree, is incorporated into the coin, meaning you can get your very own Middle-earth keepsake. It is presented in a specially designed wooden case that resembles Bilbo Baggin's door - making it a beautiful gift to give any Hobbit fan. Denomination:One New Zealand dollarFinish:ProofComposition:0.999 silver with wood from Hobbiton Movie SetWeight:1 troy ozDiameter:40mmEdge treatment:MilledCoin designed by:Stamps and Collectables Business, New Zealand Post, Wellington, New ZealandObverse design:Portrait of Her Majesty Queen Elizabeth II by Ian Rank-Broadley, United KingdomReverse design:Bag EndMint:B H MayerWorldwide mintage:10,000.